Discover the story behind Drinks Distilled and find out what we're all about...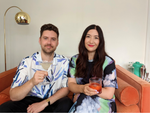 Meet the Founders
Drinks Distilled was founded by us, Nicola and James. We love nothing more than mastering Margaritas at home, scouting out new bars and chatting to bartenders about their recommendations.

We've both been lucky enough to combine business with pleasure and are no strangers to the spirits industry. Nicola previously worked in lifestyle and drinks PR for over a decade, and gained a Level 2 qualification in spirits from the Wine and Spirits Education Trust during that time. Meanwhile, James has worked across various drinks brands during his 9+ years in digital marketing.

Despite our experience, for both of us, selecting spirits, barware and drinkware for ourselves or friends has always been more than a tall order. Here's how Drinks Distilled came to be...
The inspiration
Finding the Right Spirit Isn't Easy
We've all been there: you're scrolling through hundreds of gins online, or a brand-new whisky has just landed, joining the countless other whiskies at your local bottle shop... and the inevitable feeling of overwhelm creeps in.

Do you go for the one that isn't cheap, but isn't expensive, allow a shop assistant to persuade you into splashing out on the most expensive or new and shiny bottle with a nice label, select your usual favourite, or resort to the classic 'eeny, meeny, miny, moe' technique?

We've had our fair share of imposing experiences both online and in real life. The choice has felt impossible and the information inaccessible. More often than not, a poorly informed, panicked decision, results in more than a bottle or two collecting dust on drinks trolleys.

We recognised the pursuit of the perfect drink in bar settings has always been made effortless by skilled and knowledgeable people who were on hand to help out. This led us to…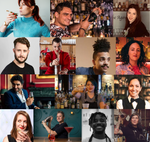 Our solution
No Frills, Expert Advice and Curation at Your Fingertips
We've partnered with some of the UK's leading drinks experts, aka the Drinks Distilled Spirits Guides, to provide you with their must-have selections for your home bar. From bartenders and bar owners to drinks writers, bloggers and judges, our Spirits Guides have tasted some of the best spirits the world has to offer. In our opinion, there's nobody better to ask what their desert island bottles would be.


The clue is in our name! Taking the stuffiness out of spirits, each bottle is accompanied by our experts' personal insights into what makes them so stand out, alongside who they would appeal to and how they should be enjoyed. What's more, each bottle comes complete with a free tasting notes and recipe card so you can keep our Spirits Guides' top tips close to hand.


We'll also never stock more than three bottles per style so you'll never have to feel overwhelmed by choice again. If that wasn't enough, if you're looking for more help or inspiration, you can use our Spirits Compass to matchmake you or your loved ones to your ideal spirits or head to our guide section, blog or recipe library to learn more. 
Meet Our Spirits Guides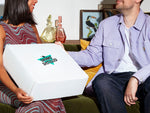 Tailored to their taste
Gifting Made Easy
Once you've selected a spirit, why not head to our glassware and barware section where you'll find an eclectic and trend-driven selection of both new and vintage options to suit all tastes?


We're here to help you build your dream drinks trolley or to create a thoughtful gift set for your loved ones. Our handy gift box builder allows you to handpick up to three items to be housed in our Drinks Distilled gift box and complete with our complimentary recipe cards and the option to add a free gift message. 


In a rush? Let the lucky gift decide for themselves and treat them to one of our vouchers.


Everything you need to create a handpicked gift for spirits lovers is right here.
Spirits Gift Sets